Photo: Custom planter walls and custom benches created by Paver Mac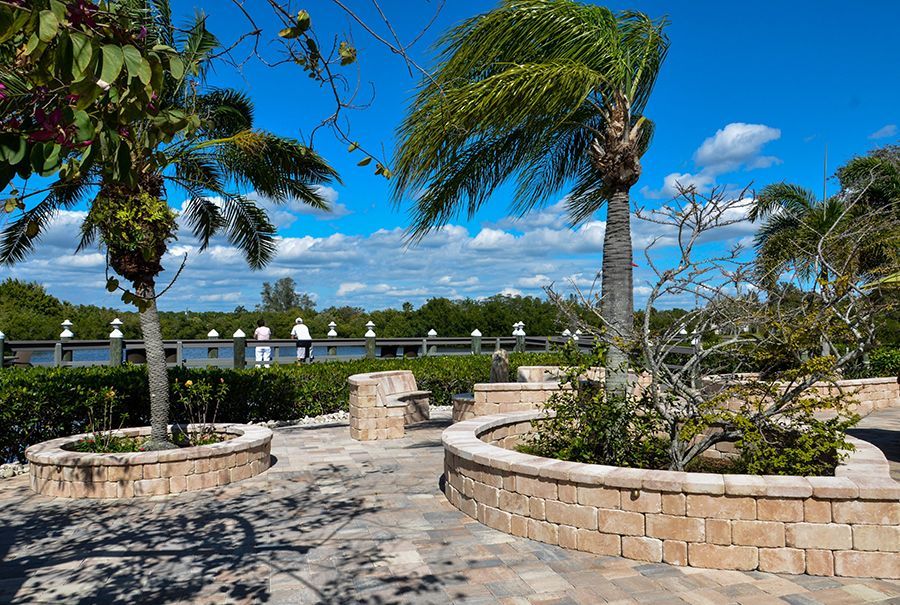 Oldcastle Coastal is your complete resource for Masonry and Hardscape products. With quality name brands such as Belgard, Anchor Wall Systems, Pine Hall Brick and Interstate Brick we take pride in manufacturing the best quality products and representing the premiere product lines in the market. We also offer a diverse range of Green building products for the environmentally conscious.
For new projects or remodeling, nothing transforms an environment like the Tremron Group Hardscape Collection. Our hardscape products combine quality craftsmanship with exquisite design. Your commercial or residential project will emerge with beauty, durability and style.
Our four Florida manufacturing plants offer the highest-quality pavers, wall systems, green products, natural stone, clay pavers, Centurion Stone® and care products in America. We back every product, for every job, with superior customer service, on-time delivery and unsurpassed ease in selection and ordering.
Whether you're building or remodeling your dream home or pouring yourself into your business, you bring all your hopes and aspirations into it. You're fulfilling the American dream. At Flagstone, we put that same level of dedication and commitment into each one of our products. That's why they are simply the best hardscaping products (pavers and retaining walls) you can buy.
Our revolutionary color-blending system gives you the most vibrant colors available in the market today. We use only the finest quality materials available from Florida mines resulting in products with smooth, hard surfaces and enhanced durability & strength. Our commitment to outstanding service and exceptional on-time delivery truly separates us from the rest.
Artistic Paver's two factories, one on the West Coast (Casa Grande, Arizona) and one on the East Coast (North Miami Beach, Florida), stock large inventories and are strategically located to provide quick distribution to the U.S., Canada, Mexico and the Caribbean.
Committed to Applying Quality In Everything We Do!